Teens
Activities
Are you in 6th through 12th grade? We have a teen activity or event for you! Check the calendar for complete details on program offerings.
Winter Reading Program
Flat River Community Library is offering an all-ages Winter Reading Program from January 1 – February 28, 2021. Join us in Clue-themed reading program for the opportunity to have fun and earn prizes!
Click here for the teen instructions, and please click here for the teen reading log.
New Books
Flat River Community Library has lots of new books for readers! To place a hold on materials, visit the catalog.
Click here to view new teen materials!
MiLibraryQuest: Winter Edition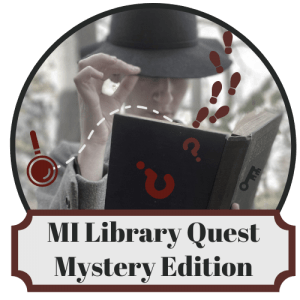 Library staff remember picking up a drafting pencil from the computer area after they left.
Author Blogs
See what your favorite authors are up to.
Book Recommendations
If you're looking for your next great read, we'd love to help you find it! Ask a staff member for a recommendation or give NoveList a try!
Facebook
Like our teen Facebook page for more information about teen programs and services.
Games
Take a break with these recommended games.
Homework Help
Looking for help with all that homework? Give these electronic resources a try.

* Database provided by the Michigan eLibrary (MeL). For a complete listing of databases, click here.